Today we woke up at 06:30am. We were told to be at the other branch of our school at 8am. We arrived early and our new teacher greeted us and quickly put us to work. Our task, as promised, was to build a fully functional Bluetooth Speaker. At first we were overwhelmed by the scale of the project, the amount of parts and the circuit diagram. But with excellent help from our new teacher everything went smoothly and after a few hours we had a finished and working piece of audio equipment. It has buttons for power, volume up and down, next and previous track and pause/play.
The whole workshop was a total success, they even bought and brought lunch for us <3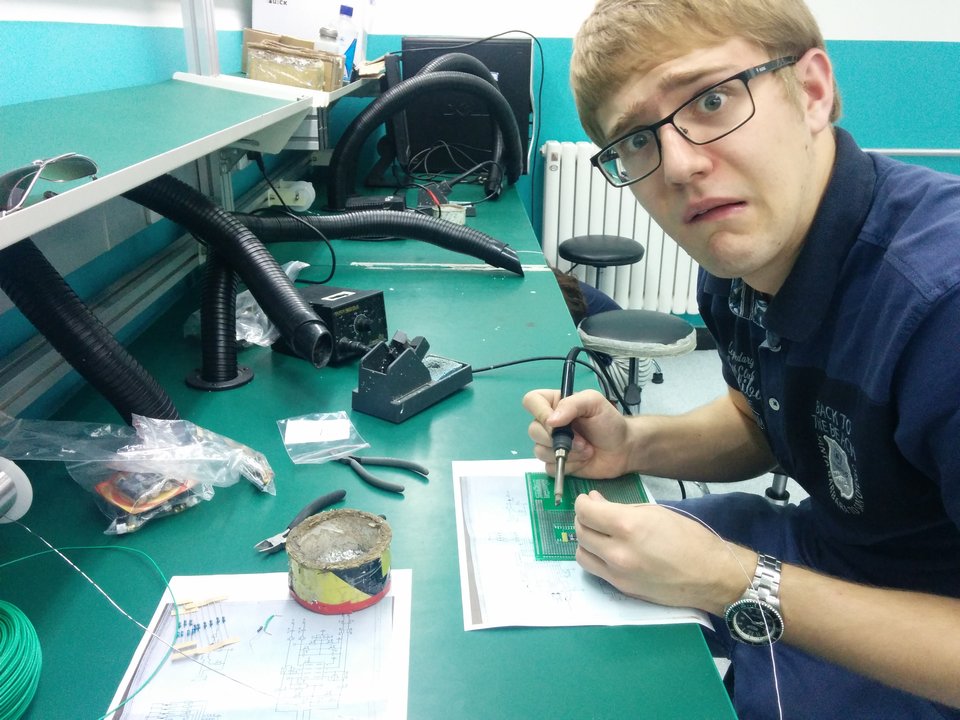 After work the teacher gave us a box of parts for us to bring to Germany. We have 25 DoItYourself Kits now. But I don't know if the OSZ-IMT has  the equipment needed for the students to try their luck in soldering their own speaker together.
We drove back to our school and Teacher Chen was waiting for us. He told us the plan for our last days in China and said goodbye. We thanked him for the hospitality, all the arrangements, for the times he helped us personally with problems. All in all, Teacher Chen was an awesome and perfect host for us here in China. He did an amazing job.
We showered and took the bus to the massage parlor to meet Lili and enjoy another full body massage. Lili arranged for us to have the same girls to massage us as last time. Because of some slight back pain of mine, my masseuse was told to not be gentle. While the massage was ongoing, in some brief moments, from outside one would have thought to hear the audio track from an adult movie, due to the sounds Lili and I produced. It was very painful. I would say 80% pain – 20% pleasure. I guess this picture shows very clearly, who enjoyed their massage best 😛
Lili dropped off us at home and we grabbed Li and Zhu to eat pizza at TubeStation with them. It was f**king delicious. They looked happier in person than on this picture:
Tomorrow we will spend our last day of school in a project with our friend Lee Xu.
It's written in the stars if I will make it out of bed the coming morning …
Luka-se and Alek-ke-se