The Saturday started early in the morning. Phillip and I met at a bus station and departed together to the city centre because we wanted to meet up with Rene. At the city centre I withdrew money for me and Dominik from a cashpoint.


After I withdrew cash we met Rene. To buy tickets, we talked to a "Hop on Hop of tour" guide. The tickets costed 10.50 £. About 2 Minutes later we took the bus. We saw a lot of sights here In Belfast and our house because the bus drove by it. We drove the full route and watched out for all information. We got a lot of sun and it was windy. Following the tour I got a sunburn. We wanted to eat something after the Bus but the restaurant that Rene told us about, opened at 5 p.m. it was 2 p.m. We bought some things from the Tesco, ate it, and went then to the Titanic museum. We saw a lot about the history about the building of the Titanic. We saw some kind of a movie inside of a cinema in the Titanic museum.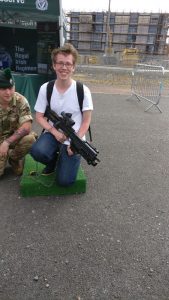 After we finished the museum we saw a military place behind the museum, there were a lot of old cars and weapons from the military and the police. There was a lot of kids with her parents and for sure Irish and British soldiers. I saw a young girl, maybe 6-7. She took a weapon in her hands. They begin their military training here really early. After we saw that all we went to eat something and went to "Little Italian" for a Pizza. We took it with us and ate the pizza at home. Then, Phillip, Rene and I ate the Pizza at home. Phillip and Rene left afterwards and I washed some of my clothes and still had half an hour at home.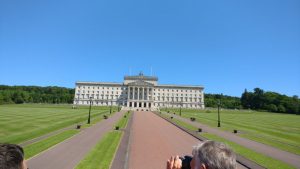 Then I started with Phillip to go on a bar tour. We met the other people at the city centre and went then in 2 bars, spending the whole night in them. We saw and spoke with a lot of nice guys and relaxed.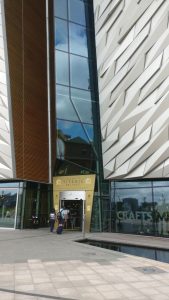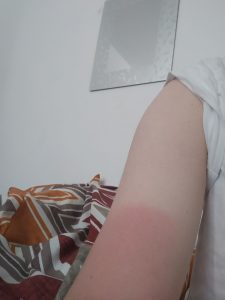 At the end we went home and slept the rest of the night.
Regards Max