15.06.2017
Before I start let me tell you something: I HATE RAIN. Why? Let me explain. The week started quite normal: Everyday I got up at 7.30 a.m., met with Philipp at 8.30 a.m, went to work, went home at 5 p.m., some days I skyped with my parents or my girlfriend, went to gym and went off to sleep. So nothing special, no new tasks at work just the normal stuff I already related to you. So though this week will be a quite boring one with nothing really mentionable. I already began to sweat because I have to publish three blog entries per week and to my mind they should be a little bit interesting but when I do nothing new or exciting what should I report about?
Anyway what I was up to is that there was nothing special, anything normal until today… Like all other days it started completely normal. We even had some sunshine compared to the days before. When I was on work, I think it was 2 p.m., and did my tasks the fire alarm began to rang. Because we already had that situation before, nobody cared and everybody continued there work. In our defense: last time it was an accident, so we thought it was the same situation. But it wasn't. We had to leave the building and not just we, all other buildings of the Weavers Court area had to evacuate. So we left our building and all employees met at the parking area of the Weavers Court.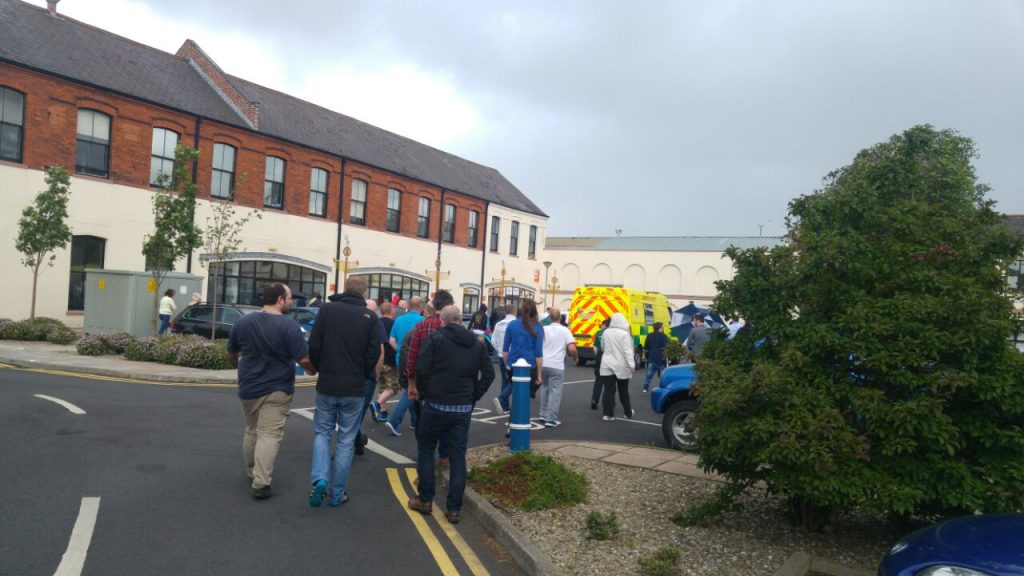 And what should I say? When we were outside it started to rain. And I not mean rain like normal rain, no rain came down in torrents. It took round about 5 minutes to register if everything went as planned and then we were allowed to go back into our office. Actually I had to go home to change all my clothes but I stayed at work and continued my tasks because I already accustomed to be completely soaked.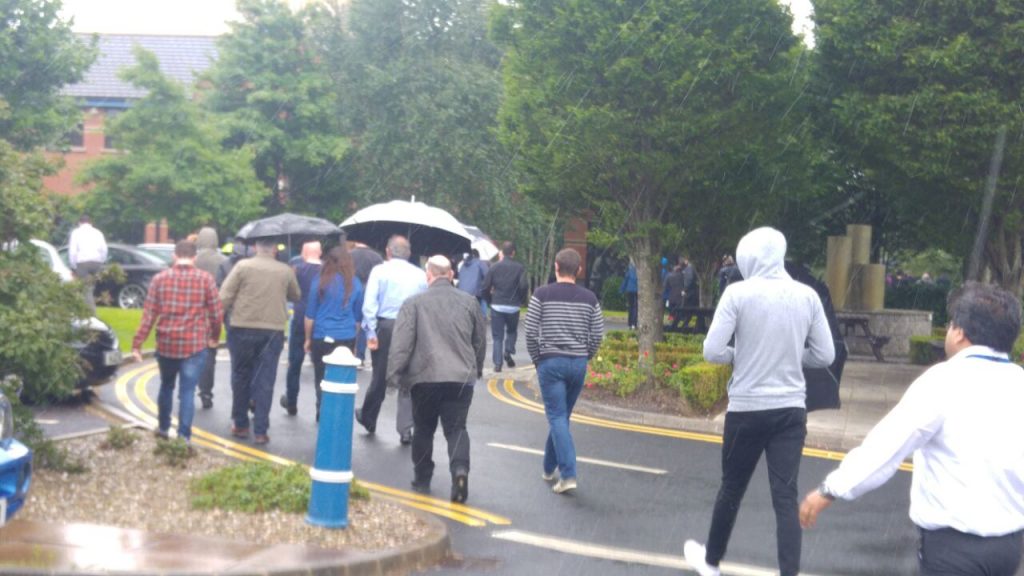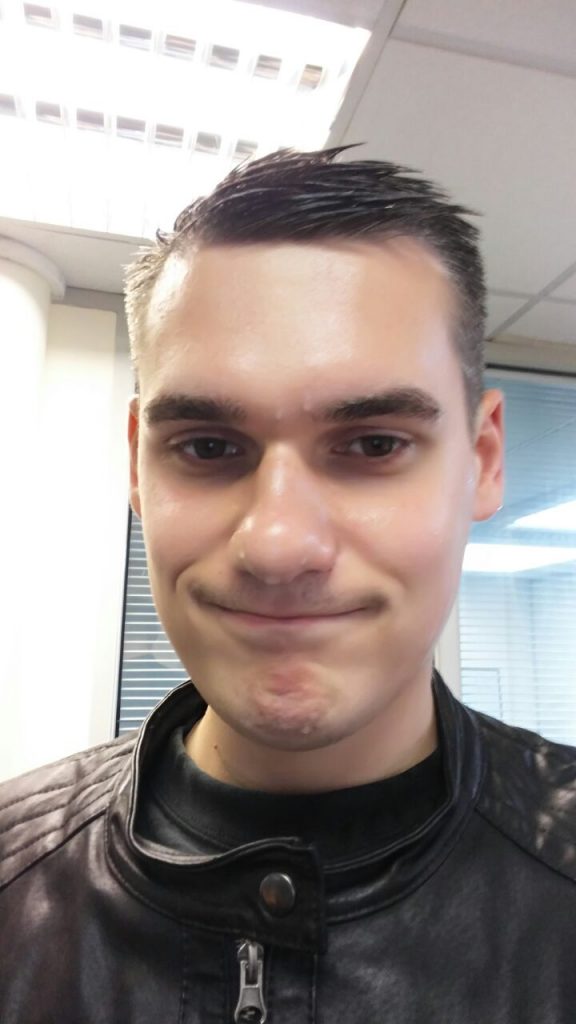 So I hope you smiled about my little story. A few hours later I also can smile too but in this moment I was not amused. But I have to say the rain had one good thing: I had something to report to you. Have a nice day and let's see what the weekend will bring, hopefully more sun and less rain.
Dominik