First off, I'm terribly sorry but I had to put that title in there, it just fits way to good. If you get it I'm happy, and for anyone doesn't get it, it is a Song title from a video game called "Warcraft III".
Well then back to my story for today. On Saturday I booked a day trip around the northern parts of Ireland including  Carrick-a-Rede Rope Bridge and the Giant's Causeway.
Have I told you about Murphy's law? It applied again. When we were about to start our trip is started to drizzle. We thought oh, if it is only that bit… And then it began. It's not that there was a real storm or a Hurricane or so, but still quite a lot of rain and a rather misty surrounding.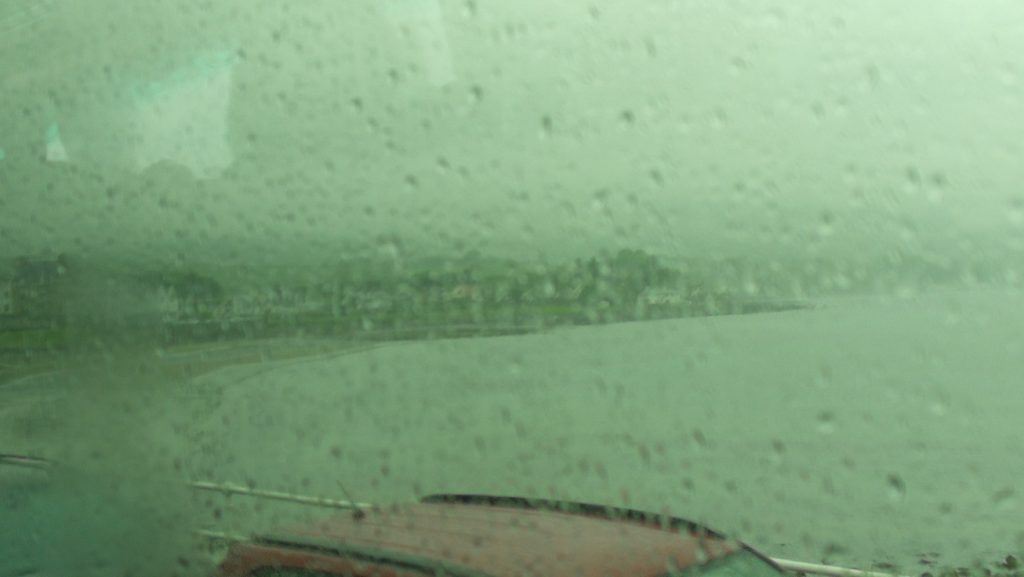 Our first stop was at the Carrickfergus Castle where we met King William III. The castle in itself was not for us to visit, because it was only a short break on out tour, but it still looked really nice, especially because it is build near the sea
The next stop was the Carrick-a-Rede Rope Bridge. It is an old bridge that was built and used by fishermen that caught huge amounts of salmon.
After that we had a quick stop for lunch, which was very welcome to us, because we were soaking wet from the rain on the bridge. My jeans and my "rain" jacket, that was to protect me from rain, soaked up all the rain they got. The moment I came back to the bus i could wring out both, jacket and jeans.
After our lunch we had a stop at the oldest Whiskey distillery in the world: the Bushmills distillery. It is active since 1608, the year where King James I granted the distillation. The building on the picture was build in 1885.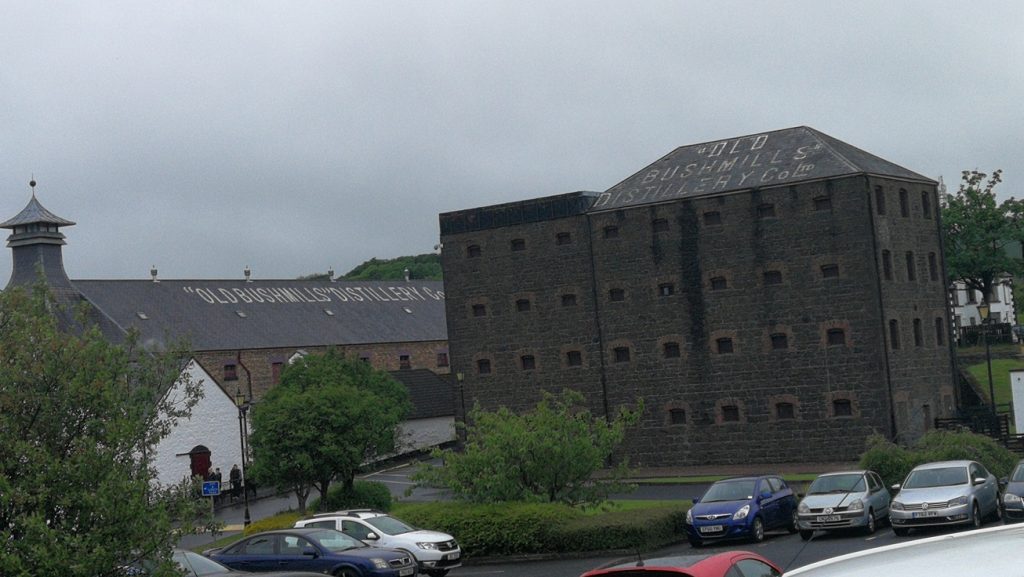 Our last stop was at the Giant's Causeway, which is a geological and a cultural piece of Northern Ireland history. It was one used by fishermen to catch salmon, but due to over fishing the Country denied fishing and ordered the fishermen to have a license for fishing. It is really a tremendous piece or natural art and I highly recommend it to everyone visiting Northern Ireland.